The first strip of Calvin and Hobbes.


Calvin seems to have great political interests :)

Parents always expect too much! Don't they??

And this is why we hate them :)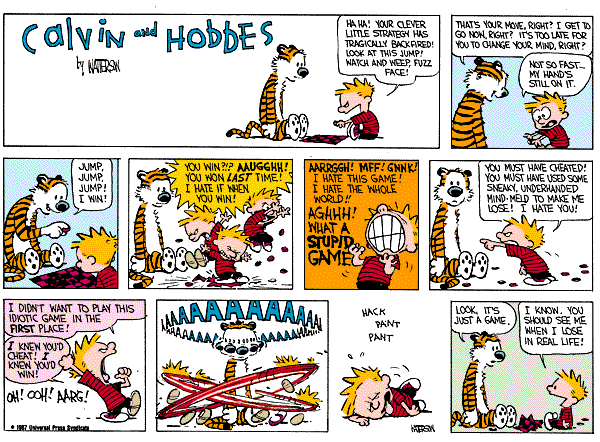 Some people can't take things sportively, am not one of them, REALLY! I SWEAR!!

Astro Boy - Calvin's class photo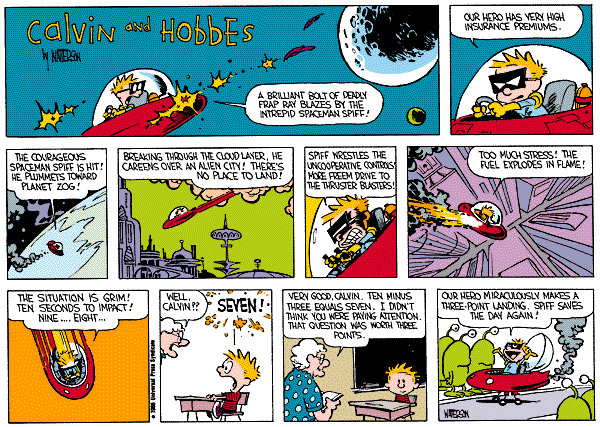 One can always count on Spaceman Spiff!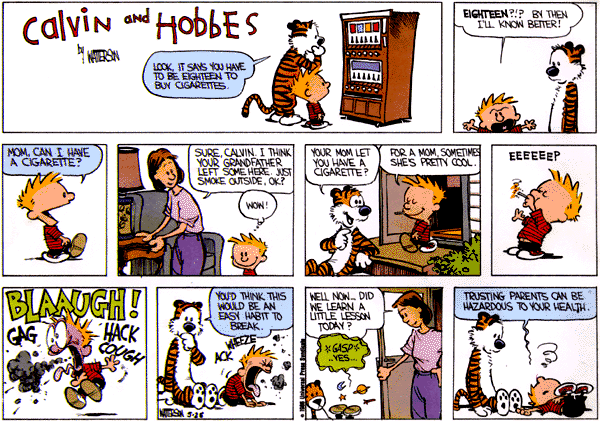 For a mom, she is pretty cool.



Too much TV! or.. too much on TV?


Did I introduce Tracer Bullet to you?





One of Calvin's greatest inventions, the transmogrifier.

See! The transmogrifier works!


Time machine is just like a car! You go the wrong way if you face the wrong direction :)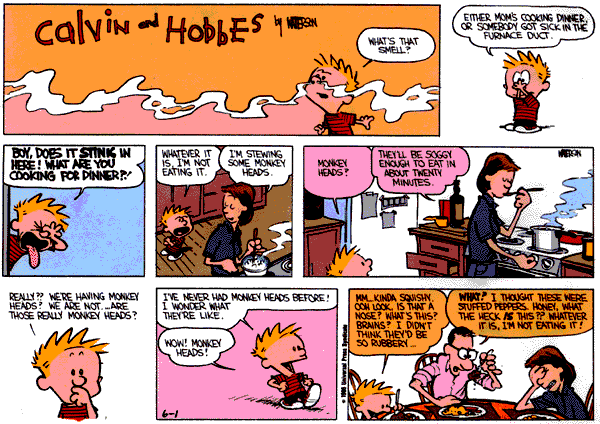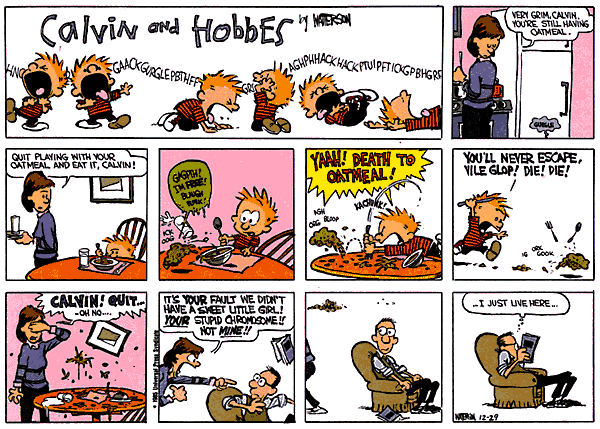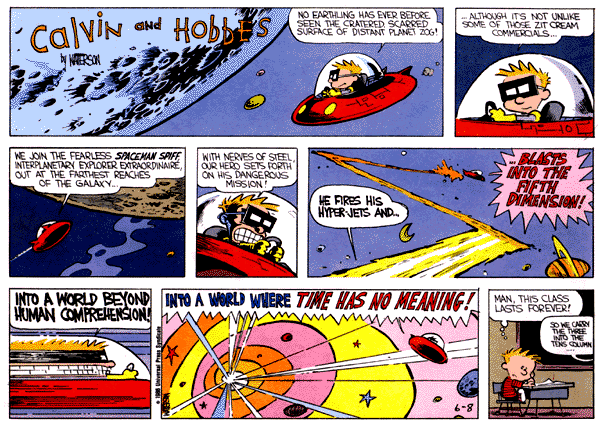 Indeed time has no meaning in school


Who doesn't hate TV repeats in summer?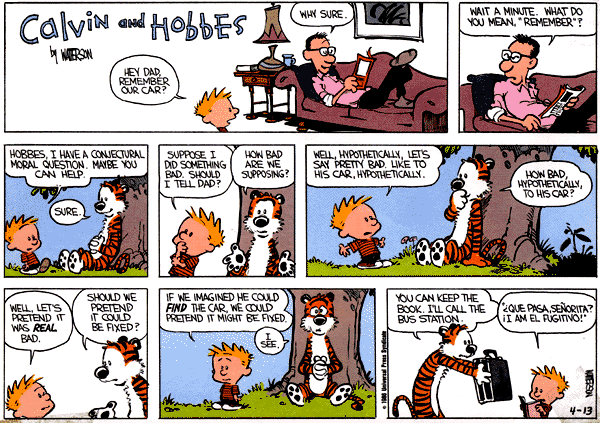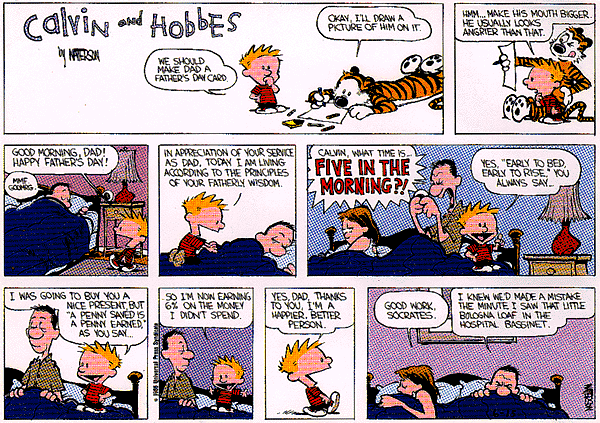 Images and text are Copyright of Bill Watterson